The holiday season is fast approaching! Whether you are traveling to see family, cozying up by the fire or rockin' around the Christmas tree; we want to make sure it is not only enjoyable but, most importantly, safe for your entire family.
Please take a few moments and click on the below links for a few important safety tips & reminders: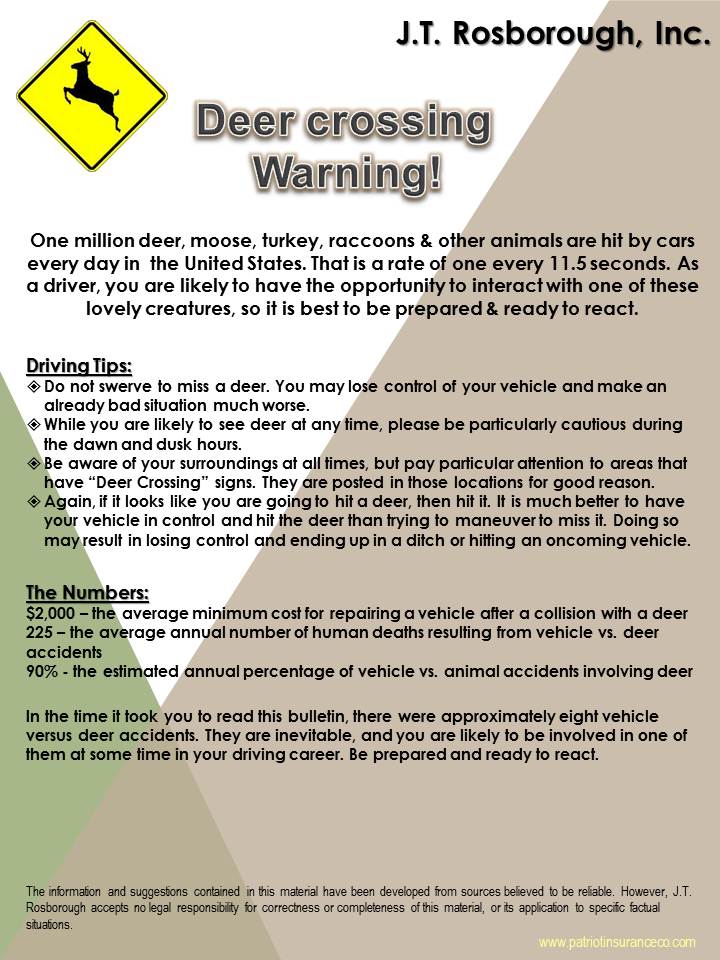 Happy Holidays!
J.T. Rosborough, Inc.